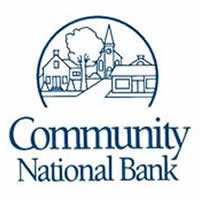 I initiated a new position today in Community Bancorp (CMTV) at $18.00.
Share price is off it's high. Solid local bank with continued growth/ acquisition potential. Low P/B. 3.78% dividend yield.
I was a shareholder in Merchants Bancshares Inc which was recently acquired by Community Bank System. I was automatically sold out of a portion of my position due to the merger. Since the shares of Community Bank System seems more fairly valued I looked for similar smaller banks in Vermont that dominate a region and found Community Bancorp. They seem similar sized to Merchants when I first got involved, growing steadily, pay a decent dividend and seem to be bargain compared to other comparable banks.
I plan to add more to this position over time especially if the price should drop.
Comments
comments